What's going on OTA Nation,
The response to the Elite Speed Academy has been overwhelming.
When I decided to release this speed program to the public, I had no expectations.
I knew athletes wanted to get faster, but I also knew most of them are still stuck in the old ways of thinking, that strength and explosive gains is enough to become a faster athlete.
You see, I was one of them. When I first started my journey as an athlete back in high school, that was my exact mindset.
It wasn't until years, and many mentors later that I figured out what it really takes to become a cheetah on the field or court.
And that's exactly what I lay out in my new speed program this training isn't like anything else out there, especially in the running mechanics department.
I really break you down in order to reteach your body the proper way to run.
Update: I have a free Advanced Speed Series. Learn how to start increasing your speed

This is the true power behind Elite Speed Academy. 
And nothing out there compares to it. 
How am I so sure?
What I usually do when I decide to release a program is buy every program in the market pertaining to that topic, then hire some of the best coaches and experience it all myself.
I do this to make sure mine can deliver better results, cause that's all I really want for you guys. I want you to get the best results when following my guidance.
Well after buying every speed program (I'm not going to name them out of respect) I could find, it became clear to me that most of the coaches out there also have that old mentality of:
Getting stronger and more explosive = becoming faster
That's just not the case (*all the time). And when I realized that, I knew Elite Speed Academy needed to be in, not just athletes, but coaches hands as well.
That's how sure I am about ESA. I stand behind it wholeheartedly and I know this program will make a difference in your game.
It has for one of my athletes, Dante Bichette; he's been playing for the New York Yankees for the past 5 years and has never stolen a base.
I guess he wasn't confident in his ability to out run the ball.
Update: I have a free Advanced Speed Series. Learn how to start increasing your speed

Well, just after 1 off season with me and training the ESA way, he has dropped his 60 yard dash down .7 seconds AND has stolen multiple bases since his season started.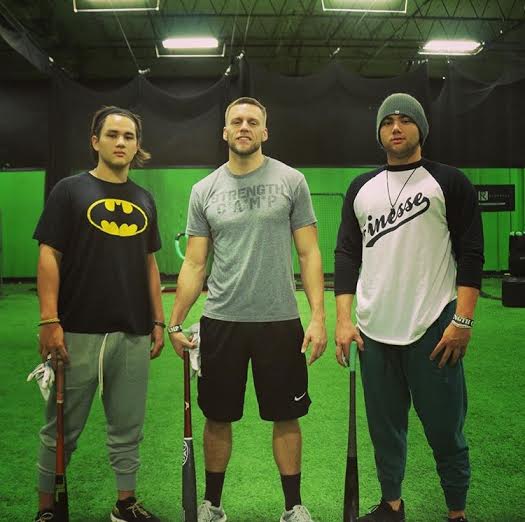 Bo Bichette, Dantes younger brother, is another story I'm very proud of.
This young athlete has recently signed with the Toronto Blue Jays, and was given a bigger paycheck just because he killed it in the 60 yard dash when he previously held out because they deemed him "too slow" to play shortstop.
You see how one program can change an athlete's life forever?
This is why I do what I do. I love helping athletes achieve lifelong goals.
If you want to become the fastest athlete on your team and ultimately stand out from the crowd, then Elite Speed Academy
is for YOU.
Holler,

Update: I have a free Advanced Speed Series. Learn how to start increasing your speed